In today's fast-paced world, convenience is key. From ordering groceries to booking transportation, technology has revolutionized the way we manage our daily tasks. One area that has seen significant advancements is laundry services. Gone are the days of spending hours washing, drying, and ironing clothes at home. With the rise of on-demand laundry services, getting your clothes professionally cleaned has become easier than ever. In this blog post, we introduce you to TheLaundryman App, a convenient and reliable dry cleaning solution available in the UK.
TheLaundryman App: Your Trusted Laundry Partner TheLaundryman App is a cutting-edge platform designed to cater to all your dry cleaning needs. With just a few taps on your smartphone, you can have your clothes picked up, professionally cleaned, and delivered back to your doorstep. Say goodbye to the hassle of searching for a nearby dry cleaner or making time for drop-offs and pickups. TheLaundryman App brings the dry cleaning service right to your fingertips.
Key Features and Benefits:
Seamless Ordering Process: The app provides a user-friendly interface that allows you to schedule laundry pickups at your convenience. Simply select a time slot, and a professional cleaner will collect your clothes from your home or office.
Expert Dry Cleaning: TheLaundryman App partners with experienced and trusted dry cleaning professionals who are skilled in handling a variety of fabrics and garments. From delicate silk dresses to tailored suits, you can trust that your clothes will receive the utmost care and attention.
Prompt Delivery: Once your clothes are cleaned and ready, TheLaundryman App ensures swift and efficient delivery back to you. You no longer have to worry about delays or long waiting times. Your freshly cleaned garments will be promptly returned to your specified location.
Personalized Preferences: The app allows you to customize your laundry preferences. Whether you need a specific detergent or have special instructions for particular garments, TheLaundryman App accommodates your individual needs, ensuring your clothes are treated exactly as you desire.
Transparent Pricing: TheLaundryman App offers transparent pricing, so you know exactly what to expect. The app provides upfront cost estimates based on the type and quantity of clothing, giving you peace of mind and avoiding any surprise charges.
Track Your Order: Stay informed about the status of your laundry with the app's tracking feature. From pickup to delivery, you can track your order in real-time, giving you complete visibility throughout the entire process.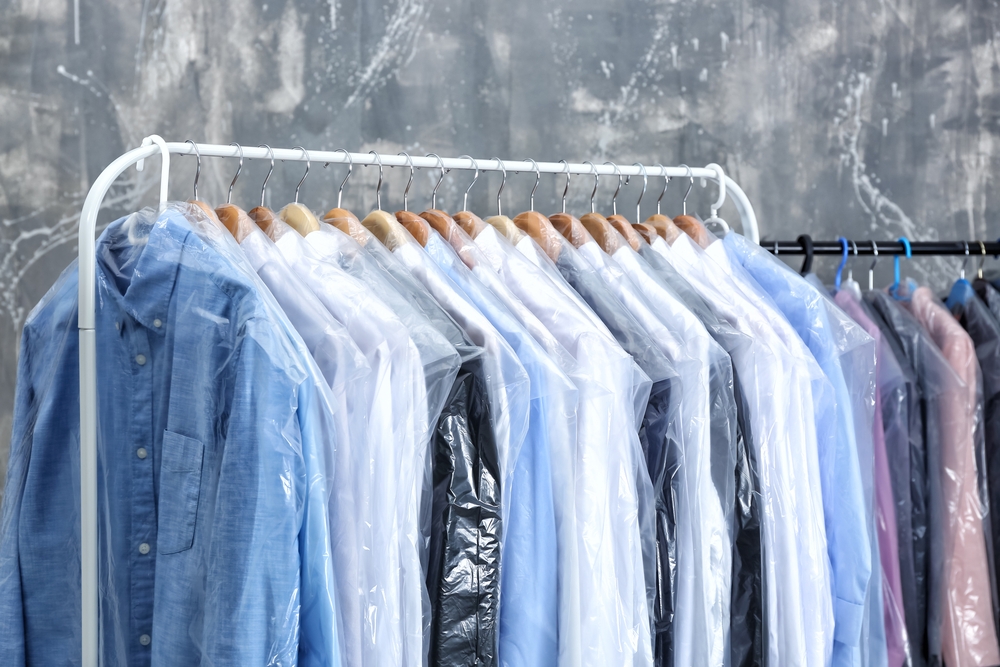 Conclusion: With TheLaundryman App, dry cleaning has never been easier. Say goodbye to the traditional hassle of dropping off and picking up your clothes from the dry cleaner. Embrace the convenience of on-demand laundry services available at your fingertips. Simplify your life and make more time for what truly matters by entrusting your laundry needs to TheLaundryman App. Download the app today and experience the future of dry cleaning in the UK.